This past week marked a significant turning point for major oil companies, one they are unlikely to forget. For the first time in history, an oil company has been held accountable for its role in contributing to climate change. Additionally, two other oil companies faced a shareholder rebellion due to their perceived failure in outlining a clear strategy for a low-carbon future. In a remarkable confluence of events, climate activists and dissatisfied institutional investors have exerted substantial pressure on the oil industry in just a single day. This raises the question: could this be the initial step in a larger shift towards the renewable energy revolution?

In just a matter of hours, the world's largest oil companies found their future prospects dramatically reshaped. These developments carry broad implications not only for the energy industry but also for other multinational corporations with significant environmental footprints. As governments worldwide respond to mounting public pressure to curtail carbon emissions, the energy sector is increasingly finding itself in the spotlight of accountability. The persistent efforts of climate activists, who have long advocated for the changes needed in the energy sector to mitigate carbon emissions, have now extended their influence from the streets to the corporate boardrooms. This shift underscores the growing urgency and impact of climate action on businesses and industries globally.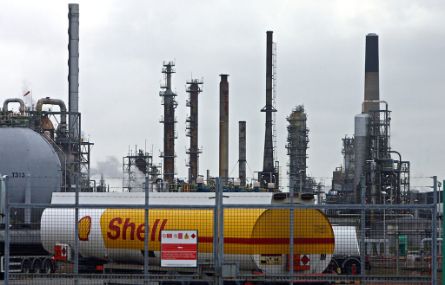 In a significant legal development in Europe, a court in The Hague, Netherlands, has issued an order to Royal Dutch Shell, requiring the company to reduce its emissions by 45% by 2030. The court's ruling stemmed from a finding that Shell's sustainability policy lacked sufficient specificity and concreteness. Moreover, the court noted that Shell had long been aware of the detrimental impact of carbon emissions, and therefore, its actions were deemed to violate the right to life and the right to family life by posing a danger to others when alternative measures could have been taken.

It's worth noting that Shell was identified as the ninth largest polluter globally between 1988 and 2015, according to data from the Carbon Majors database. The court emphasized that Shell has a duty of care and that the level of emissions reductions for both Shell and its suppliers and buyers should align with the objectives of the Paris Agreement.

This legal ruling underscores the growing legal and ethical implications for large corporations regarding their environmental impact. It also highlights the increasing expectation that companies take meaningful steps to mitigate their contributions to climate change, as mandated by international agreements and, in this case, enforced by legal action.

In the US, ExonMobil and Chevron both received a major blow. With Exxon Mobil, unseating at least two board members in a bid to force the company's leadership to reckon with the risk of failing to adjust its business strategy to match global efforts to combat climate change. Eight of Exxon's nominees were re-elected, along with two of Engine No 1.'s nominees and they could potentially see three of its four nominees joining the Exxon board as the counting is not finished. These results will add pressure to the Exxon CEO Darren Woods, who campaigned against the board challenge and argued the company was already advancing low carbon projects.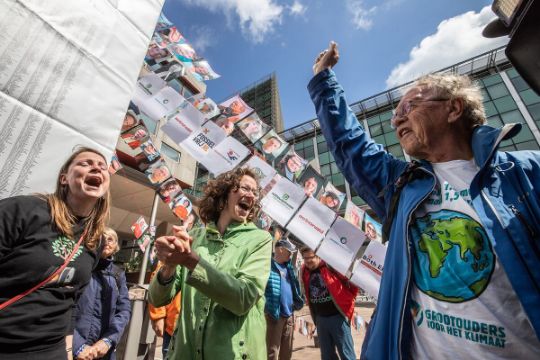 Meanwhile at Chevron, shareholders voted in favour of a proposal to cut emissions generated by the use of the company's products, a move that further underscores the growing investor push at reducing carbon emissions. Shareholders voted 61% in favour of the proposal to cut "Scope 3" emissions, rebuffing the company's board, which had urged shareholders to reject it. Scope 3 emissions include all indirect emissions that occur in a company's value chain. While other climate measures such as reporting on the impact its business would have from the net zero 2050 scenario and report on lobbying activities were narrowly defeated, it still represents a paradigm shift in how energy investors view climate change.

© 2022 Cue Power Limited. All rights reserved.